Older truckers likely remember the days when trucks were bigger and louder, when roads were longer and quieter, and when the job offered promise that was impossible to ignore. It's easy to think about the good old days of trucking and smile, and most truckers feel some amount of nostalgia for rigs they drove in the past.
Still, new trucks offer undeniable promise as the newest makes and models contain features that definitely didn't come equipped on their forebears. Though truckers might be entertained reading about the trucks of yesteryear, trucking companies must undoubtedly feel excitement for the new models that the trucking industry might cook up next. Here's a review of the past and a prediction for the future of trucking makes and models.
The Trucks of the Past
Nearly year-round, vintage truck owners gather in cities around the country to display their perfectly preserved rigs and reminisce about how trucking used to be. Perhaps the biggest group to do this in the U.S. is the Antique Truck Club of America (ATCA), whose members preserve and protect machines of all ages, from a century to a decade. Though the ATCA's trucks come in all shapes and sizes, truckers most appreciate those monoliths that stand as evidence of their industry's past: the old Class 8s. It's easy to love the old machines, especially since they harken back to a rose-colored time in trucking history.
At truck shows, the love for the trucks' owners stand out thanks to the bright colors, intricate designs, and flashy features that augment the machines, but evidence of their age still stands out in their classic style. Modern trucks are notably different from those of the past, which tend to be shorter but broader and squarer than rigs on the road today. In fact, on close inspection, old trucks reveal that those longing memories might be a bit misleading about the quality of bygone makes and models.
For example, the Mack R-Model was absolutely beloved in the 1970s, but upon re-inspection, it is absurdly cramped inside, with small windows and doors that make entering and exiting the vehicle almost perilous. Then there is the Freightliner COE, popular in fleets in the '70s and '80s, which was more comfortable than the Mack but contained an unstable air-assist system that caused the truck to lurch across roads and highways.
Older trucks are riddled with issues like these; some simply lacked air conditioning altogether, while others were too weak to climb hills any faster than 35 miles per hour. Still, it is easy to forget these faults and bask in the unforgettable style of the trucks of the past.
A few truck-makers continue to capitalize on that lingering nostalgia. Kenworth and Peterbilt have barely changed the look of their broad, boxy tractors in decades because their style harkens back to those powerful road warriors of yesteryear. However, thanks to technological advances and changing tastes, even these hold-outs will likely change in their attempts to create the trucks of the future.
The Trucks of the Future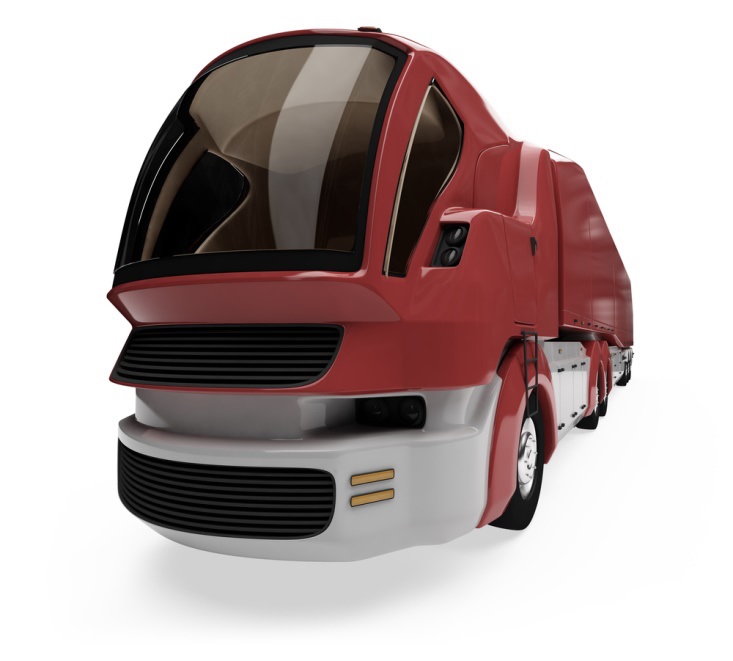 While antique truck owners frequently gather and gab about trucks of yore, modern American truck makers really only gather once or twice a year to show off. Undoubtedly, the can't-miss event of the trucking industry is the World Truck Show, in which industry leaders present their latest innovations in engineering, technology, and style.
In recent years, the concept of fuel economy has dominated conversations about trucking's future, as rising fuel prices and a growing emphasis on environmentalism places strain on the industry.
Fortunately, the future brings a handful of potential solutions to progressive trucking companies. Already, most available trucks, like these, demonstrate dramatically better mileage than their forebears. Still, a number of enhancements can increase mileage into the high teens, which in the past was reserved only for specially designed supertrucks.
A possible option is the replacement of fossil fuels with an alternative fuel source. Plenty of current models boast hybrid engines that mix electric, organic, or hydrogen fuel with traditional diesel, but some developers are looking to build efficient engines that rely entirely on renewable energy. For now, these machines are better suited for short-haul trucking and lighter loads, but the technology could easily improve in the coming years.
More interesting ― albeit more intimidating for experienced truckers ― are changes to the style of commercial trucks. Instead of the massive, bulky look of former trucks, newer models have become aerodynamic with almost absurdly sleek tractors and back wings on trailers. The reduced drag improves fuel efficiency significantly, and designers expect to see even more alien-looking commercial vehicles in the future.
A handful of old trucks are still on the road today, but it behooves companies and truckers to make the switch to something new.