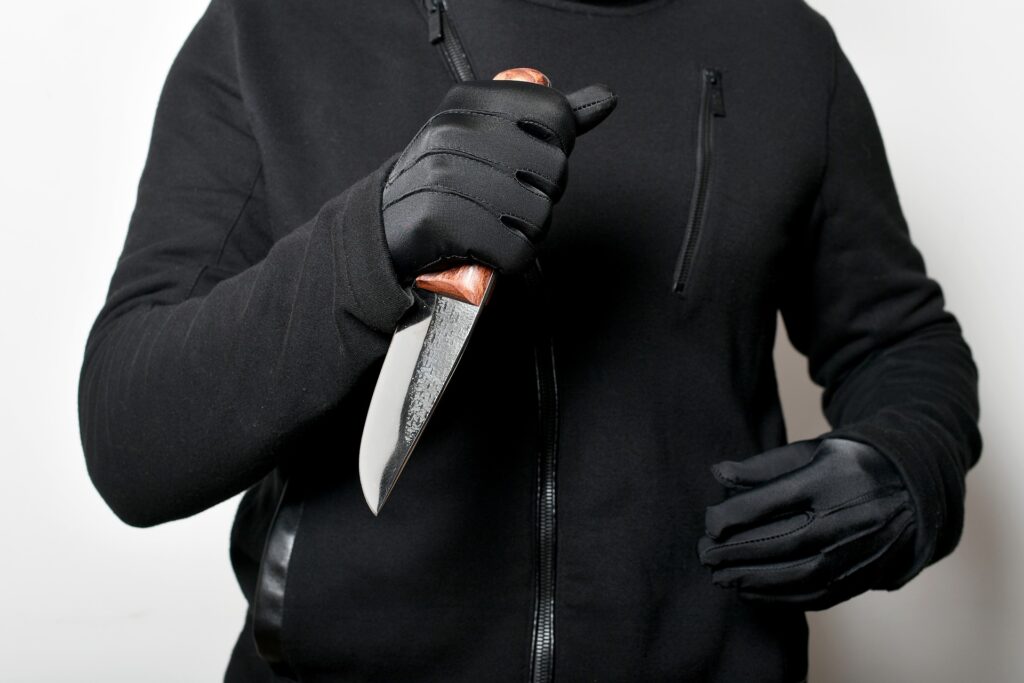 With all the uncertainty of 2020, the art of self-defense has never been more important.
Civil unrest and urban chaos have a lot of people thinking about self-defense tactics as never before. Of course, not everyone has military training or skill in choosing and using self-defense weapons.
But keeping an edge weapon (a knife, in other words) on one's person is a good way to level the playing field. Besides, knives are an excellent tool to have on hand for a variety of different purposes.
So, here's a look at six edge weapons to help boost your self-defense skills.
1. Benchmade Mini Auto Presidio II Knife
The Mini Auto Presidio II is a great everyday carry (EDC) knife, but it's also a fine self-defense edge weapon.
The knife comes with an automatic deployment system and features a CPM-S30V steel drop point blade. Hopefully, you won't need to use it for self-defense of any kind; but if the unthinkable happens, the Presidio II is a handy weapon to have.
2. Microtech Combat Troodon Knife
The Microtech Combat Troodon is an OTF (out-the-front) knife, which is essentially a type of switchblade. See this article for more information on single-action and double-action OTF knives.
OTF knives are frequently prohibited by law, so it's important to check the legality of this kind of blade where you live. The Combat Troodon is a handy self-defense tool, and it also comes with a glass-breaker tip for when you need to bust a car window in a hurry.
3. Morphing Karambit
CRKT's Provoke folding karambit features a unique collapsible design. This design enables rapid deployment, but it's also safer to close up, preventing the user's fingers from getting sliced during the folding process.
A karambit is an excellent option for self-defense, and this knife's fast deployment system means you'll be ready to defend yourself as soon as danger appears.
4. Kershaw Secret Agent Knife
The name's a little over the top, but it's hard to beat this nifty little knife.
Kershaw's "Secret Agent" boot knife is made of high-carbon, heat-treated steel. It also comes with a molded sheath that's perfect for carrying the knife everywhere you go.
5. Gerber Ghoststrike
This is another important knife to have on hand for practical self-defense. It's a simple, fixed-blade knife, with a small size and made of durable but lightweight steel and rubber.
Plus, the Ghoststrike comes with an ankle wrap sheath, for easy access.
6. Al Mar SERE 2000
This knife was made in the 1980s for the US Army's Survival, Evasion, Resistance, and Escape (SERE) school. Which means it's got to be a tough little blade.
It's a manual folder, unlike the other knives on this list, and its "flow-through" design makes for easy cleaning, and prevents fouling. It was designed for the military, so you know it's great for self-defense.
Practice the Art of Self-Defense With These Edge Weapons
When it comes to the art of self-defense, you want to have the best available tools. If you're not an expert in martial arts, or the use of non-lethal weapons, these blades are a good option to provide you with that all-important, self-defense protection.
If you enjoyed this article, please check out our other informative blog posts.